How often have you changed lenses when shooting in the field or switched subject matter, say from a landscape scene to a macro or wildlife photo? If you're like most photographers you do so frequently, which is why the tutorial below is a real game changer.  
Instructor James Vooght is  professional landscape photographer who posts weekly lessons on a wide variety of subjects. In this episode he explains how to master your camera's custom settings, so you're immediately prepared for whatever situations you encounter outdoors.
The idea is to helpyou avoid missing a perfect shot because you're fumbling around to switch gears from one shooting style or scenario to another. Vooght puts it like this: "You'll learn how to save your favorite settings and transition effortlessly so you can capture the perfect moment. Sound good?
All modern cameras offer the opportunity to create and save custom settings. Once you've configured these to your liking you can immediately access the options with your camera's Custom Functions button or Mode dial. And you can witch from one choice to another in an instant.
Vooght reveals the Custom Settings he uses and describes three situations that may call for one of these options. And because everyone's shooting styles differ you also see how easy it is to create custom functions that best suit your specific needs.
One of the three Custom Setting on Vooght's camera is what he uses for everyday landscape photography with a 24-70mm zoom. He also has the camera configured so that it reverts to this "default" option whenever he turns the camera on. That way the camera is automatically set to ISO 400 with a shutter speed of 1/400 and an aperture of f/16. This way he has a baseline exposure that can be quickly modified as needed.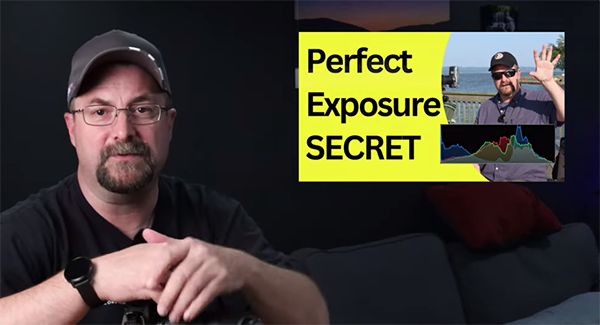 Vooght has another Custom Setting that he uses for wildlife and sports photography. Here the camera is optimized for fast-moving subjects and for whenever focus tracking is required. As you can expect, these settings are significant different from those he employs for static landscape scenes. Here the key is freeing action, with continuous back-button focus and the appropriate exposure options.
The final Custom Setting on Vooght's camera is designed for long-exposure photography when a sense of movement is desired, like capturing soft-flowing water or cotton-like clouds moving across the sky. Here the settings reflect the fact that the camera is mounted atop a tripod. Thus image stabilization is deactivated, a two-second timer is activated, and his base exposure is configured in a specific appropriately.
By following Vooght's advice you'll be very well prepared when situations in the field change or you switch lenses for the task at hand. After watching the video take a look at Vooght's instructional YouTube channel for more helpful tips and tricks.
And don't miss the tutorial we posted recently with pro tips for shooting epic outdoors photos with the gear you already own.