Whether you're a novice or an experienced shooter, precise composition skills are important for virtually all types of photographs. But when shooting complicated outdoor scenes, proper framing techniques are absolutely essential.
In the eye-opening tutorial below, British photographer Henry Turner presents what he calls a "foolproof" composition method that he says "is the easiest of them all." Turner calls himself "just a normal guy with a child-like desire to explore this beautiful planet," and his goal is to share his adventures with others to help them improve their imagery.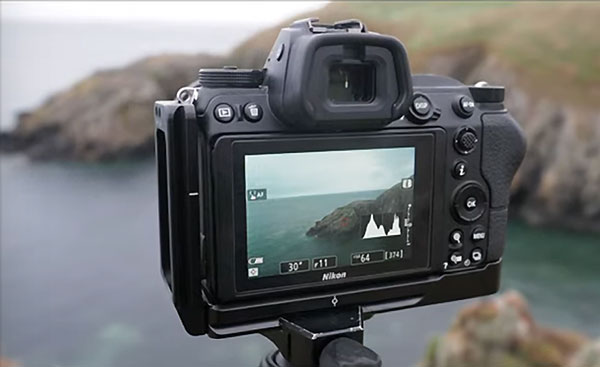 In this behind-the-scenes episode Turner walks you through his interesting approach to composition from beginning to end. He provides a complete list of his preferred gear in the description beneath the video, where you'll also find a link to his popular eBook on composition.
While dealing with 25mph winds along a spectacular seashore, Turner takes the pro's approach of carefully scrutinizing the scene before pulling out his gear. As you'll see, sometimes the best method is to create order out of chaos by simplifying a complicated scene to avoid unnecessary elements.
Other times, the key to compelling composition is to frame the shot with the most critical elements positioned in a specific manner. Turner is fortunate to be shooting on a dramatic, moody, lightly overcast day that makes his task all the easier.
With his camera on a sturdy tripod, using a 24-200 zoom zoom lens fitted with an 10X neutral density filter, Turner find a lovely little cove on the shoreline and gets to work. He demonstrates his simple-and-effective approach to composing the scene while shooting with long, 30-second exposures. We think you'll agree that his method delivers beautiful results, and is just as easy to execute Turner promised.
After watching the video, head over to Turner's YouTube channel for more great tips. And be sure to check out another helpful tutorial we posted, explaining how a simple understanding of color theory basics will greatly improve your photographs.