Earlier this week, Sony announced the second model in its relatively new line of cameras tailored specifically for filmmakers, videographers and video content creators. The new ZV-E10 is an interchangeable-lens mirrorless camera (or ILC) builds on the success of last year's ZV-E1. That camera mimics the attached-lens compact build of the company's popular RX100-series. The announcement means YouTubers, streamers, and other content creators now have a choice between two Sony ZV models—one that accepts E-mount lenses and one that doesn't, but instead has a fixed lens. 
The new ZV-E10 comes in two colors. You can pick either black or white. Both will hit the market at the end of August. Sony will offer two configurations. The ZV-E10 body alone will cost $700. You can opt for a kit, with the E PZ 16-50mm F3.5-5.6 OSS power zoom lens, for around $800.
Building the ZV line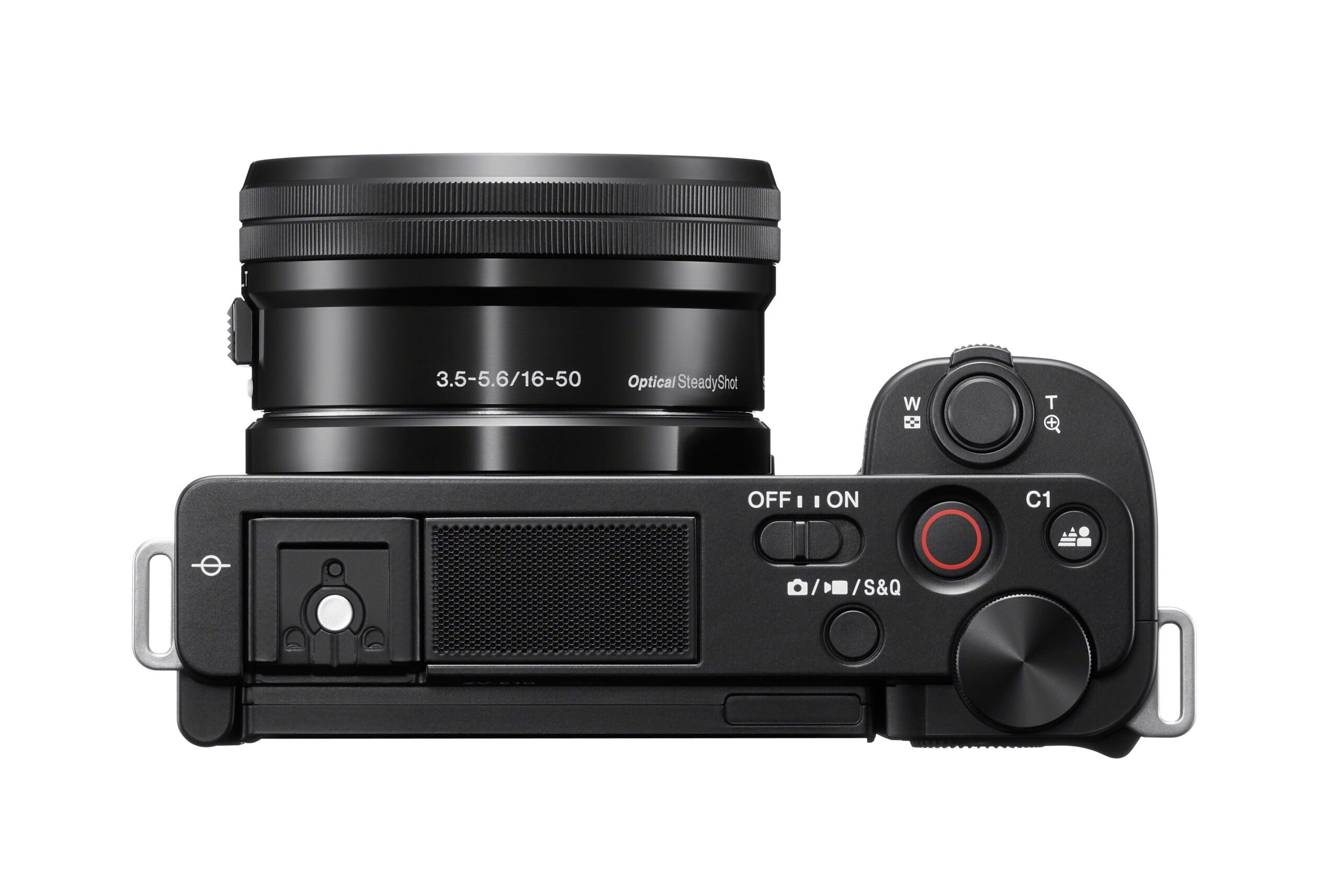 Although the ZV camera line is a relatively new line of cameras, both the ZV-1 and ZV-E10 are based on models from other cameras. The Sony ZV-E10 borrows much of its design from the Sony A6100. So, it's not a full-frame mirrorless camera, like some of Sony's recent Alpha cameras. Instead the ZV-E10 offers a 24.2-megapixel APS-C Exmor CMOS sensor.
One feature that mimics the ZV-1 is that it has a swiveling touchscreen. The LCD swings out from the camera body so that you can see yourself when your vlogging. It also has Sony's latest BIONZ X image processing engine. The ZV-E10 borrows other features from its predecessor. The "Background Defocus" mode switches between a blurred background and a sharply focused background (with a deep depth of field. The "Product Showcase Setting"  mode lets the camera automatically shift focus from the subject's face to an object being highlighted. That kind of feature comes in handy for YouTubers who like to show off products.
Audio
Sony continues to value audio in this series by including an internal directional 3-capsule mic. The company claims it, "enables the ZV-E10 to capture crystal clear sound recordings that accurately capture the speaker's voice and the supplied wind screen to greatly reduce wind noise." The camera also comes with a digital audio interface (via Multi Interface (MI) Shoe) and a mic jack to connect an external mic. A built-in jack connects headphones to accurately monitor sound recordings. It also comes with a furry windshield, to minimize distortion due to excessive wind.
Sony ZV-E10 features
The press release for the new model notes some other impressive (or at least impressive-sounding) features. Internal 4K-resolution movie recording gets full pixel readout without pixel binning. The Sony ZV-E10 high bit-rate XAVC S codec (at 100Mbps when recording 4K), slow and quick motion video capabilities, and more. However, some video content creators will be disappointed in the lack of a robust feature like in-body image stabilization, which appears in the full-frame A7C. However, the ZV-E10 does come with electronic image stabilization with active mode, which is digital IS or electronic IS, which generally won't be as robust and versatile as hardware-based IS.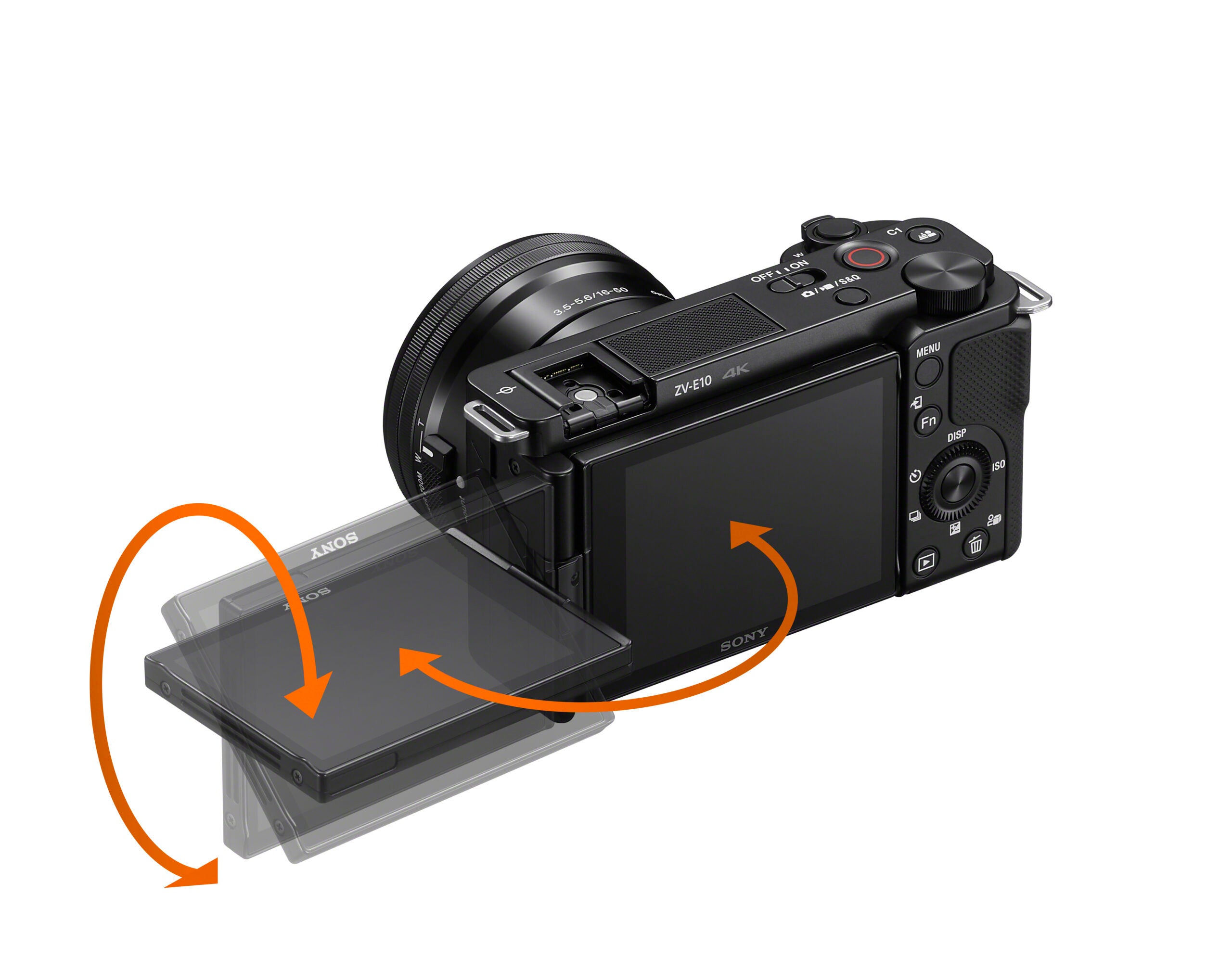 The ZV-E10 doubles as a high-quality webcam or for live streaming your video content by simply connecting it to a PC or smartphone for increased mobility while streaming. It also means you don't need additional software when live streaming the ZV-E10.
Still, the ZV-E10 is competitively priced, lightweight (just 12 ounces) and compatible with the whole Sony's E-mount lens system line of lenses. And like the ZV-1, the ZV-E10 appears to have a nice easy-to-hold body grip and a large video button, located on top of the camera. It can also be used with the optional Shooting Grip with Wireless Remote Commander (GP-VPT2BT, sold separately) for one-handed shooting.