Edit directly on the image with this exciting and very affordable ($399) creative graphics tablet from industry giant Wacom. Frankly, using it was about the most fun I've had since I discovered Photoshop 2.0 in 1991.
If you're into editing digital images, producing digital art, or any other activity related to graphics, you've heard of Wacom. They have been providing imaging professionals with outstanding products for nearly 40 years. If you don't already know about the Wacom One interactive tablet, read on.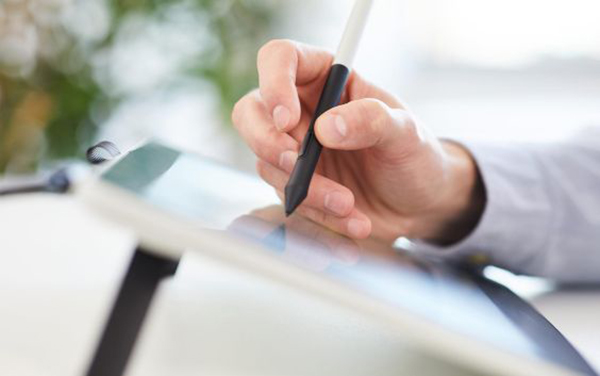 Overview & First Impressions
In the past I've used interactive graphics tablets, including a few models from Wacom, that did not offer on-image editing. In other words, you looked at the image on a monitor while moving a stylus across a plain, gray-colored slate. I abandoned them one and all because A) the editing process required a level of eye-shifting and hand-eye coordination that I lacked, B) the only models I could afford had rather small surface areas, and C) the tablets I really wanted were above my budget limits. All of these objections were obliterated by the easy-to-use, medium-large, $399 Wacom One.
Connect the Wacom One graphics tablet to your PC or Mac, confirm the correct settings and permissions on the computer, and then begin creating graphic art and editing digital images in Photoshop or other compatible editor. There are various customization options that you may set now or later. In a short time you embark upon the magical experience of drawing and writing directly on the image with a wireless, pressure sensitive Wacom One pen.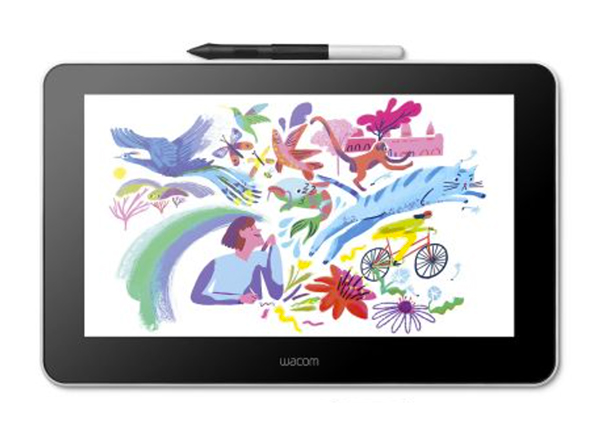 The display area is generously large, measuring 13.3 inches diagonally. The surface of the display is smooth and minimally reflective, and the pen is untethered and does not require a battery. Wacom includes an assortment of software licenses (some are limited term, some are Windows-only). Register your Wacom One and you can download Bamboo Paper Pro & Clip Studio Paint Pro (3-month license), Adobe Photoshop & Adobe Lightroom (2-month license), and Adobe Fresco (6-month license).
With the current tsunami of attention deservedly enjoyed by the Generative Fill and the Delete and Fill Selection functions in Photoshop, having the ability to very precisely select image elements using the Wacom One pen make it worth the price of admission for most serious image editing enthusiasts—in my opinion anyway.
I had a bit of trouble connecting the Wacom One to my latest-model iMac because Wacom One uses a USB Type-A plug on one connecting cable and an HDMI plug on another. Both I/O types are perfectly fine except iMacs provide USB Type-C and Thunderbolt ports only. Read our comprehensive guide to understanding the various USB flavors, "USB-C and USB-A Differences Explained."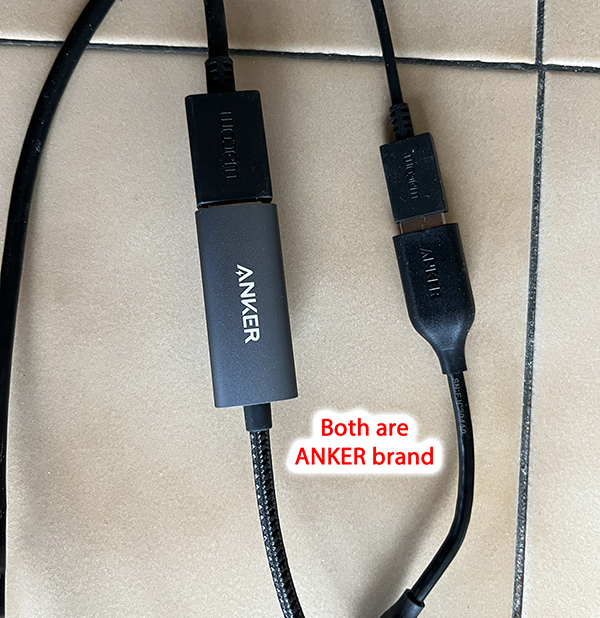 I purchased the appropriate converters (Anker brand, in my case, but there are many others) and everything worked fine, although it was an additional expense that should be noted. Make sure you allow the Wacom One software to access the required areas of your computer—you receive onscreen callouts that simplify finding and setting the proper permissions, etc.
The included Wacom One pen is a marvel unto itself. Cordless and battery-free, it offers 4,096 levels of pressure and a programmable switch that enables shortcuts for a smooth workflow. In operation it feels almost exactly like writing with a normal rollerball pen.
You can use the Wacom One as a second monitor, although if that were the only thing you used it for you'd be missing 99.9% of the fun and utility.
Clearly, neither the tablet nor pen is a device that you'd carry into the field, so durability is less of an issue; nonetheless, both are robust and finely crafted. Build-quality is outstanding. No corners were cut, and my only gripe is the failure to provide USB Type-A to USB Type-C and HDMI to USB Type-C cables or adapters considering the prevalence of Apple computers in the graphic arts world.
Specifications
Measured Size: 8.9 x 14.1 x 0.6 inches (225 x 357 x 14.6 mm)
Display size: 13.3 inches (33.8 cm) measured diagonally
Active area: 11.6 x 6.5 inches (294 x 166 mm)
Resolution: Full HD 1920 x 1080
Contrast ratio: About 1000:1 (typically)
Response rate: about 26 milliseconds (typically)
Compatibility & System Requirements
The Wacom One requires Windows 7 or later, or mac OS X 10.13 or later.
Connection to select Android devices is possible but requires a third-party adapter (not included). Check the Wacom website for Android and other compatibility information.
Other helpful links: Wacom support and Wacom manuals.
What's Included with a Wacom One
Starting with the 13.3-inch Wacom One drawing tablet, the box contains a Wacom One pen, somewhat large Wacom One X-Shape cable, AC adapter, localized AC plug head, and a concise but nicely done Quick Start guide. Additionally you receive three replacement nibs that easy to change when necessary. The Wacom One is covered by a 1-year Limited Warranty in the US, Canada, and Latin America.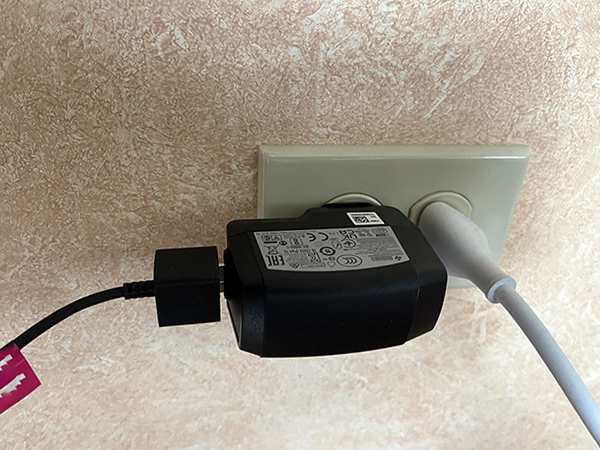 Incidentally, "Wacom" is pronounced WA as in "wand" – COM as in "computer." The company name is pronounced very similar to what the catcher says to the pitcher when they want to send the batter to first base, i.e., "Let's walk'um."
Performance Evaluation
It's pure unadulterated fun, but don't mistake the Wacom One for a toy. It's a serious tool. While it doesn't have all of the features and functions of the higher-priced Wacom Intuos Pro models which we reviewed here in 2020, it's advanced enough for even the most sophisticated users. And it has one overwhelming advantage—you edit directly on the image like the Wacom Cintiq models (the least expensive of which will set you back a justifiable but hefty $1599).
Conclusion
Outstanding product at a great price point, the Wacom One drawing tablet is easy enough for beginning artists to master quickly and has features enough to satisfy experienced users. Wrap it all up in a $399 price tag and you have one awesome deal.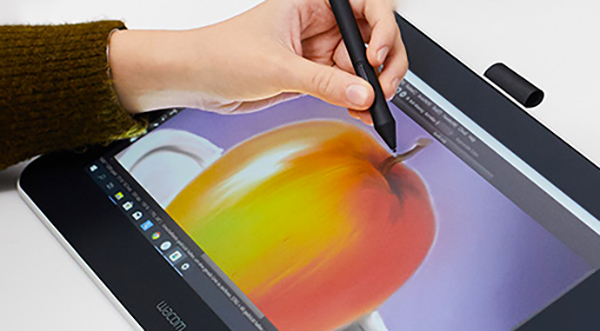 Price & Availability
Order your Wacom One tablet directly from Wacom for $399. Alternatively, you can order from the Wacom Store on Amazon where you can review the full assortment of Wacom tablets and accessories and take advantage of any short term promotions. 
Become a Member of the Shutterbug Community
Register for a free account. Sign up for our newsletter. Spend five minutes (or less) uploading your best shots once every week or so. Potentially become a Shutterbug Photo of the Day winner. Enjoy viewing the fantastic work being done by thousands of photographers all over the world—and add your images to the enduring collection.
—Jon Sienkiewicz
(As an Amazon Associate, Shutterbug earns from qualifying purchases linked in this story.)