If you're just getting started in landscape photography there's plenty to learn for capturing dynamic images. The tutorial below will accelerate the learning curve with a very helpful checklist of the "best practices" to use.
Danish landscape photographer Mads Peter Iversen is a favorite among Shutterbug readers who appreciate his straight-to-the point tutorials and the beautiful images used to illustrate his tips. This episode is one you'll want to bookmark for future reference.
While primarily intended for beginners, experienced shooters will also pick up some great advice while watching Iversen describe the topics on his list. As he says, "the sooner you start implementing these practices the easier you'll make it for yourself." So get started today.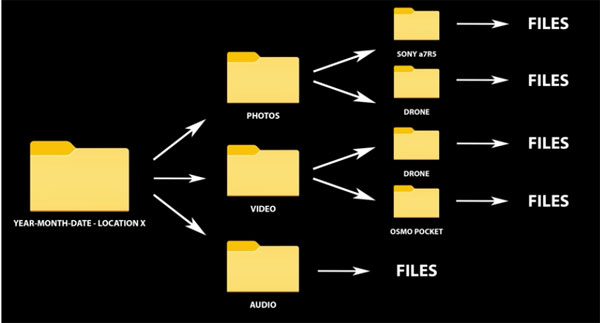 First and foremost according to Iversen is creating an effective file structure on your hard disk. While this task may seem boring, Iversen says, "Trust me: you'll beat yourself over the head in two or three years if you lack a proper file structure." He demonstrates his straightforward system, and it's one you can just copy yourself.
Second on Iversen's list is another mundane but essential task; namely, safely backing up your files. Here he insists that one copy of your images is insufficient for preventing heartaches, and he recommends having multiple backups in different places. Once again, it's easy to emulate the method he suggests.
Another of Iversen's best practices is the importance of configuring your camera in a way that makes sense for your style of shooting. He has a number of great suggestions, beginning with turning off all beeping sounds. Not only can this "noise" be distracting to you, but audible sounds may scare off birds and other wildlife subjects.
The video covers more important ground, including the gear you should invest in first, where to look for inspiration, and learning through constructive critiques. He also provides his take on chasing a unique style and much more.
We encourage all landscape photographers, from novices to advanced shooters, to visit Iverson's instructional YouTube channel.
And when it comes to editing your work, don't miss the earlier tutorial we posted explaining how to use a simple Lightroom slider to add POP to landscape photographs.