There are plenty of amazing new features in Adobe Camera Raw (ACR), and we featured five hidden tools in a recent post. Today's tutorial explains how to use a new capability that an experienced pro calls "unbelievable."
This episode comes from our friends at Photoshop Café, and explains how to harness the power of this new feature in barely five minutes. Instructor Colin Smith is full of superlatives and also refers to this capability as "mind-blowing," and he walks you through the simple step-by-step process from beginning to end.
The topic of today's discussion is ACR's amazing new Ai presets and masks that deliver great results and save a lot of time. He also demonstrates how easy it is to make Smart Presets of your own for future use.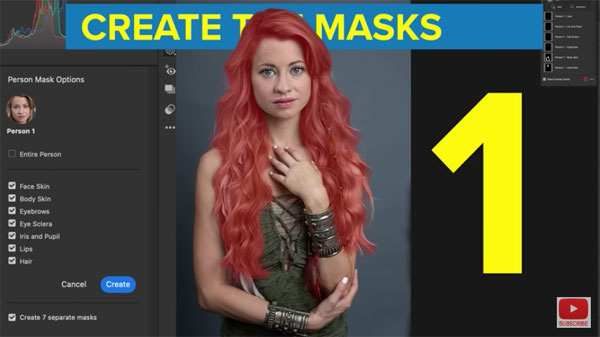 Smith begins with two portraits of a lovely model, each with a different pose. He selects both images in Bridge and opens them in ACR. He then creates a simple mask of one shot, selecting all parts of the body in the Person Mask panel, to create seven separate masks for everything from Face and Body Skin, Eyebrows, and Eye Sciera, to Iris and Pupil, Lips, and Hair.
From there it's easy to make various adjustments to each of the selected areas. Once everything looks good, it it's time for the magic to begin. As Smith explains, "Now I'm going to save a preset, and this preset is going to know where all the parts are on the other photograph and apply them accordingly."
While watching this happen you'll no doubt agree that Smith's aforementioned superlatives were no overstatement at all. Call it mind-blowing, unbelievable, or whatever you want. The point is this technique really works, and ACR does most of it for you.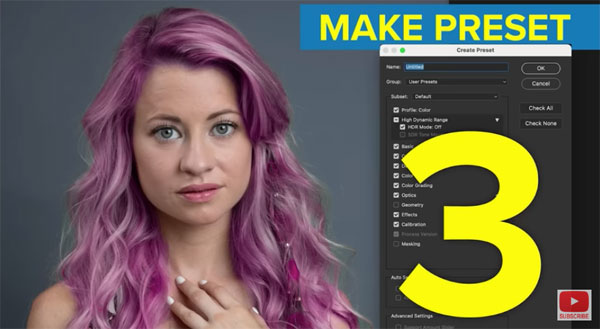 As Smith demonstrates how to create new presets, he reveals all the important check boxes to invoke. Not only does this super fast technique work brilliantly, but it assures consistency among all images from the same shoot.
There are many more editing tricks and tips on Smith's popular YouTube channel, so take a look and subscribe.
Be sure to check out the other helpful ACR tutorial from Smith mentioned above, explaining five hidden features. In this one he provides free presets and LUTS.