Conventional wisdom is that landscape photography calls for wide-angle lenses. Another "rule" is that if you shoot with long lenses a tripod is absolutely essential. But this quick tutorial takes a somewhat radical approach that you may find surprising.
Brent Hall is a successful photographer with a YouTube channel dedicated to helping others improve their images. In the behind-the-scene video below, you'll see him venture out in Southern New Mexico before dawn to set up for some sunrise landscape photography with his two favorite telephoto lenses.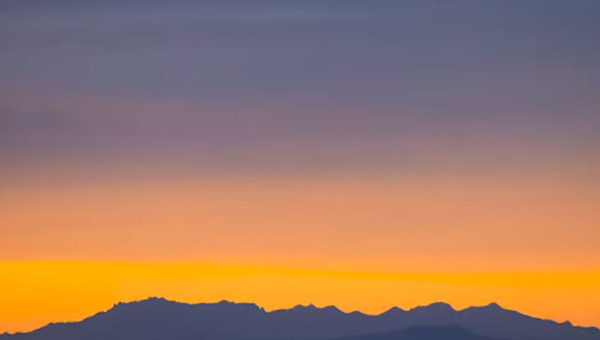 What makes Hall's approach somewhat unique is that he shoots hand-held with both of his long lenses. As you'll see, he does have a couple tripods available, but decides to ignore them because of a couple "hassles" he explains. As a result, he relies on high ISOs, a steady hand, proper technique, and the image stabilization system in his camera.
Hall describes the exposure settings he uses, as well as how he configures his camera, and you'll pick up a few composition tips along the way. You also see how patience pays off as he waits for the perfect moment when the rising sun lights up the sky.

We're not suggesting that you always leave your tripod at home when you go out shooting with a long lens. But if you like the soft painterly effect Hall achieved of Cook's Peak and the surrounding area, you should at least experiment with his technique.
You can find more helpful nature photography tips on Hall's YouTube channel. And be sure to check out a recent tutorial we posted, explaining why you should stop using sliders to edit landscape photographs.