After launching in Southeast Asia and South America last month, the new DJI Mini SE is finally available in the US for $299. It's an upgrade-with-a-lower-price to DJI's previous entry-level consumer drone, the original DJI Mini, although the internals and camera are the same. It isn't a replacement for the DJI Mini 2, which remains in the Mavic family lineup for $449. 
DJI Mini SE drone details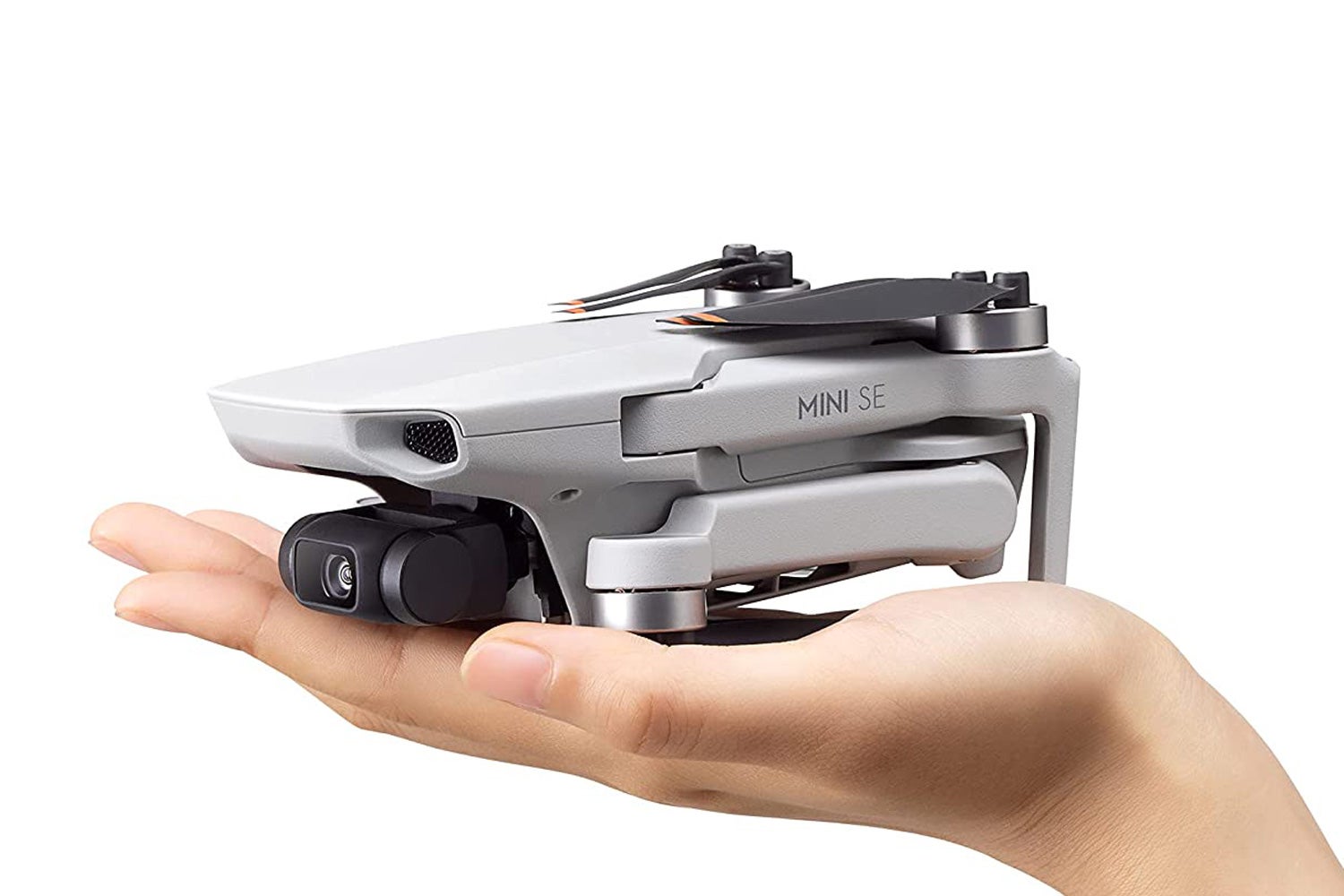 The DJI Mini SE's most important feature is its weight: under 250g (8.8oz). For US drone pilots, this means that you are exempt from some regulations when flying recreationally and, at least for the time being, don't need to register for Remote ID. (Crash your drone into the 7 World Trade Center and you're still going to have to deal with the police). 
The DJI Mini SE is small and portable. Since it shares the same body design, its dimensions are identical to the Mini 2. When folded, it's 138mm x 81mm x 58mm (5.43" x 3.19" x 2.28"). Open with the propellers on, it's 245mm x 289mm x 56mm (9.65" x 11.38" x 2.2"). 
Since the Mini SE is just an original Mini with a new design for $100 less, the camera on the 3-axis gimbal remains the same. It's got a full-frame equivalent focal length of 24mm and shoots 2.7K footage (2720 x 1530 pixels) at 24, 25, or 30 frames-per-second or full HD (1080p) footage at up to 60 fps. Stills clock in at 12MP. 
Similarly, the Mini SE doesn't have the Mini 2's upgraded controller—it's got the same foldable one as the original Mini remote. 
With a full charge, the Mini SE can stay in the air for 30 minutes and zip about at almost 30 miles-per-hour. It can livestream HD video back to your smartphone from 2.5 miles away. A small bit of wind shouldn't bother it: it's capable of flying in roughly 20 mile-per-hour winds, or a "fresh breeze" on the Beaufort scale. 
The cheapest way to get flying
The Mini SE is the most affordable drone DJI has ever sold. Compared to the Mini 2, you mostly sacrifice video quality (2.7K vs 4K) and range (2.5 miles vs 5 miles)—although the Mini 2 also has a nicer controller—to save $150. Both are under that 250g limit so, as long as you aren't flying commercially, are free from most regulations. 
If you're mostly interested in flying a drone the Mini SE might be the perfect choice for you. However, if you're looking for high quality footage, you might regret not spending the extra $150 dollars on the Mini 2. 
And, of course, if you've got more of a budget, the $999 DJI Air 2S is our favorite drone at the moment. 
When is the DJI Mini SE available?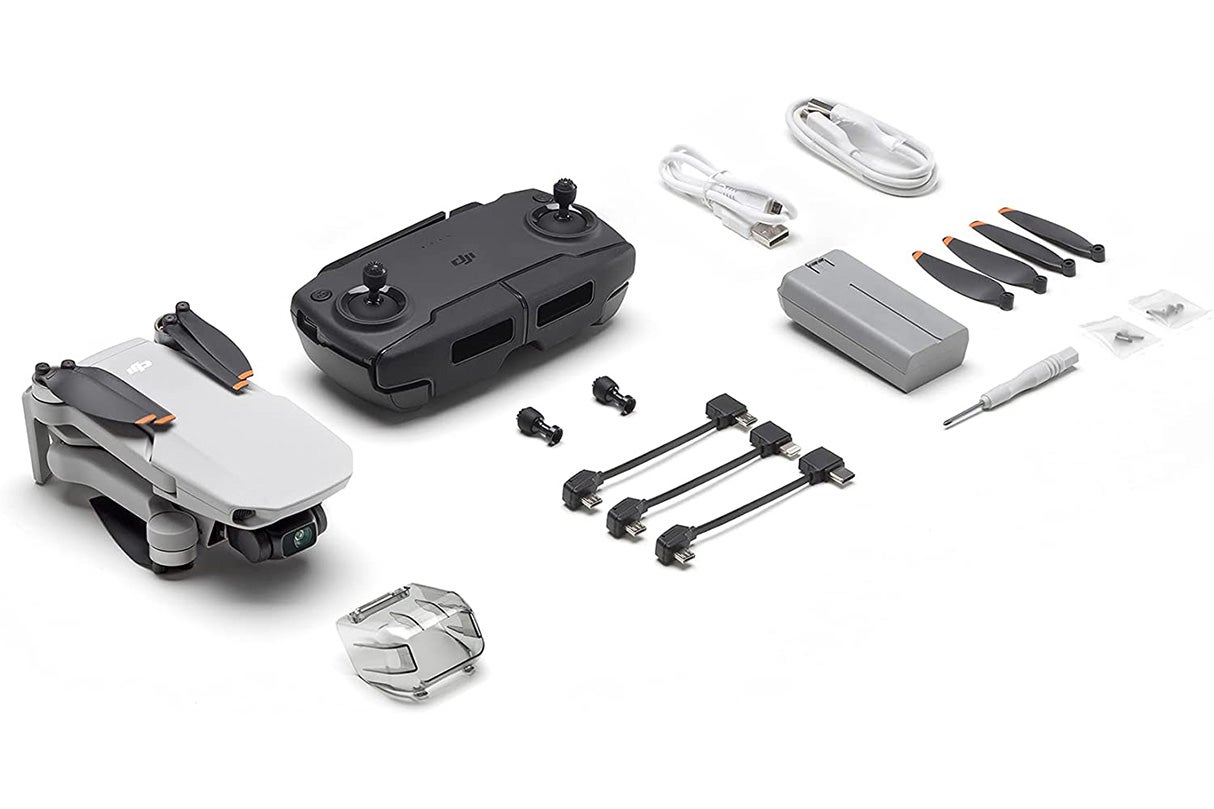 The Mini SE is featured on DJI's website, although it isn't yet in their online store. Expect it to be for sale there in the coming days.