Winter can be a difficult season for photographers, especially at high latitudes. But if you persist through the challenges thrown at you by this cold and dark time of year, you can capture some fantastic images.
Grand Prize
Take Pawel Zygmunt, who waded through four-feet snow at midnight to shoot the stunning photo above of log cabins in the Valley of Gasienicowa at the foot of the Tatra Mountains in Southern Poland.
Not only did Zygmunt capture a beautiful winter scene; he also won the Winter round of the Shutterbug and Tamron "Time of the Season" photo contest, netting a cash prize of $500 and a Tamron 17-70mm f/2.8 Di III-A VC RXD lens with a retail value of $799.
The temperature was in single digits as Zygmunt ventured out for this photo. "Because the place can be quite crowded during the day, I chose to take a moonlight hike at midnight," he says. Once in position, he waited for the clouds to clear a bit, so the mountains in the background would be visible before snapping the photo using a slow shutter speed. The result: An image that perfectly captures the peace and solitude of a calm and quiet winter night in the mountains.
Runners-Up
Equally stunning were the photos entered by the five runners-up, all of who will receive a $50 cash prize. Their photos will also join Zygmunt's winning entry in the "Time of the Season" photo book, which will be produced in December 2021.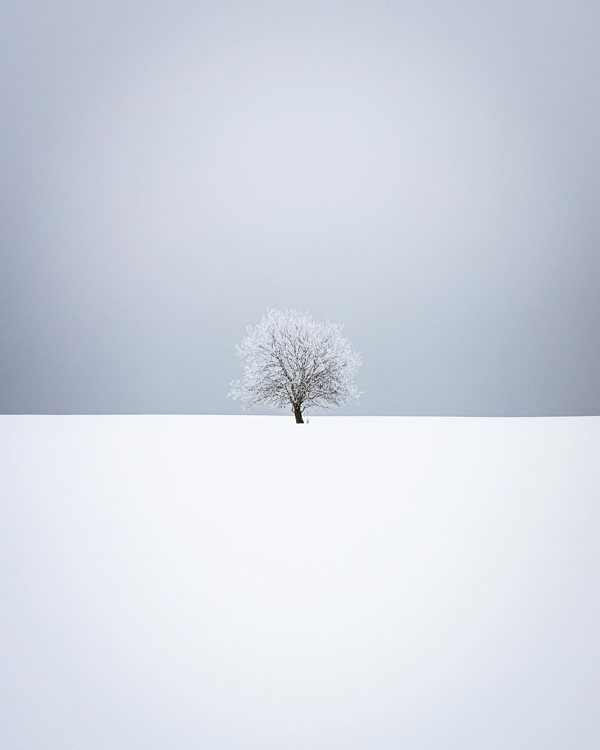 Raido Ülper's super-minimalistic winter photo of a single tree in a massive field is a splendid example of how a fresh sprinkle of snow can transform almost any landscape into a pristine vista untouched by humans.
Ülper shot this photo during a road trip in Northern Estonia, saying on Instagram, "Thankfully I had just rented the Tamron 17-70mm f/2.8, so I got a little more reach."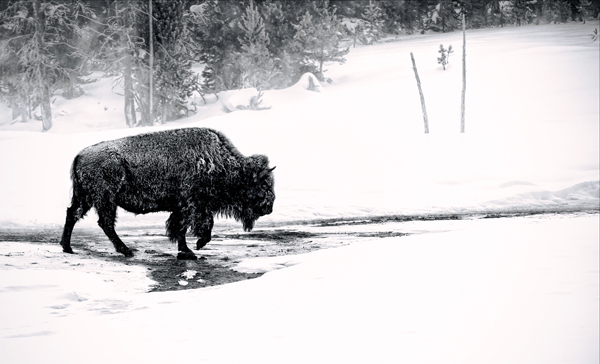 Ron Hasty captured this gritty, monochrome scene on a very cold January morning in Yellowstone National Park. He was exploring the park in a SnowCoach, and his group was watching a small herd of bison pawing through two feet of snow searching for food. 
"This particular animal left the group and moved along a small stream flowing from a geyser. She wound up in an area where the wind had drifted and left snow that was not as deep," he explains.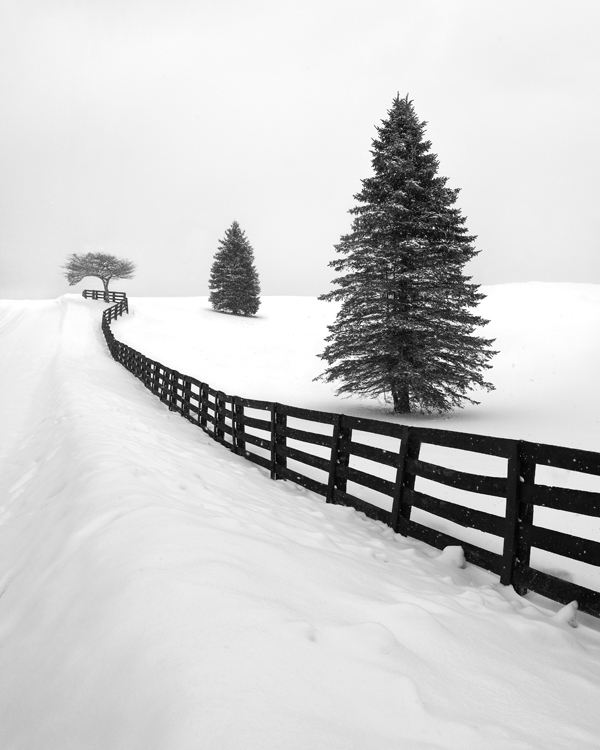 Ash O'Malley says this country road spot in Thornhill, Ontario, Canada, is one of her favorite locations. "I was thrilled when I was finally able to capture it after a fresh snowfall." I love how the fence line leads the viewer through the scene, and I think the trees are so beautifully balanced," she says. We agree!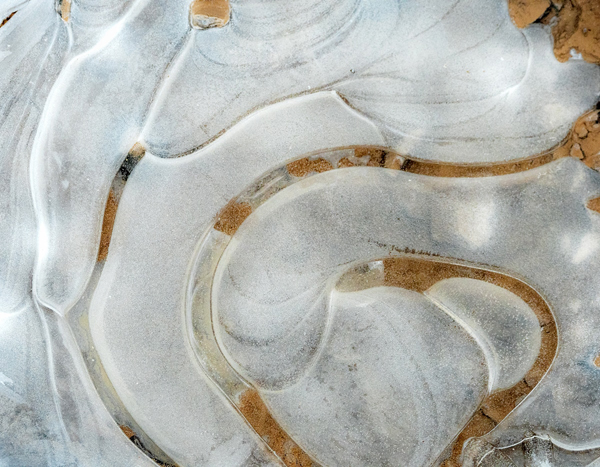 Driving through the Cades Cove area of the Great Smoky Mountains National Park in Tennessee, Dave Hammond grabbed his camera to explore photo opportunities along a small stream. Upon returning to the car, he noticed a few small frozen puddles that had formed these beautiful, abstract patterns.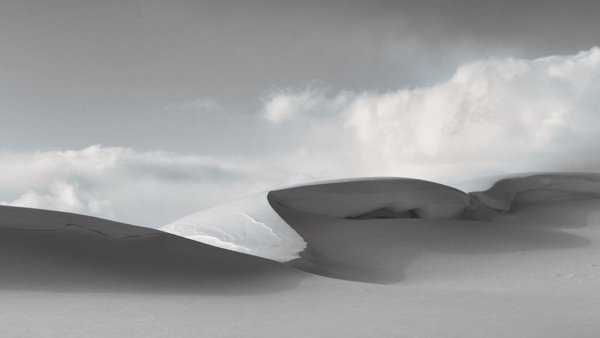 Rounding out the finalists is Alexandra Scotcher, who captured this wavy snowdrift in Hokkaido, Japan. She made this image from atop a mountain after a large blizzard blew through overnight. "A long snowdrift had built up on the ridge, curling over like a wave frozen in time," says Scotcher. "One part of the drift dipped in the middle and had a thin line ascending that part of the wave, which caught my attention."
In a classic example of wintery conditions presenting a bit of a photographic challenge, Scotcher says, "The wind was still blowing powder snow up over the ridge, so it was a bit of a challenge to capture the scene without too many wayward flurries blurring the picture."
Congratulations to all the finalists for capturing these fantastic photos that really showcase the essence of winter.
Upcoming Spring Contest
Next is the Spring "Time of the Season" photo contest by Shutterbug and Tamron! Rebirth and renewal. New beginnings. A time of love? Cliches about spring are plentiful. But why? What is it about this time of the year that brings out the inner romantic in so many people, and what does it do to your photography?
So dust off your camera, get out there and explore this wonderful time of the year. And next month on May 17 you can enter your best spring photo for another chance to win the Tamron 17-70mm f/2.8 Di III-A VC RXD lens and a $500 cash prize.