There's a promising new feature in Photoshop that you may want to add to your bag of editing tricks. Called "Depth Blur," it's a component of Photoshop's Neural Filters and it works with just one slider.
Not only does this easy-to-use tool enable you to add background blur and shallow depth of field to an image, it also let's you control point of focus. In the video below, you'll learn when this new feature is most useful, see if it works better than conventional tools, and pick up a few tips on achieving optimum results.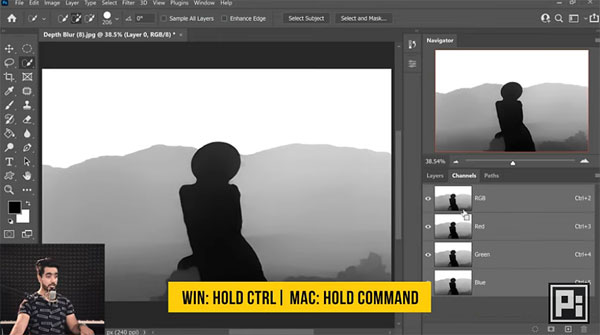 Unmesh Dinda is our go-to instructor when it comes to the latest developments in Photoshop and Lightroom. In this episode he demonstrates how to use Depth Blur with several different types of images. Is this new feature as amazing as it sounds? Spend 12 minutes watching the video below and find out.
Dinda explains that with Depth Blur, "You can focus on any object, create background blur, or you can focus on the background and blur the foreground." It does this by creating a user controllable "depth map" that enables you to do "whatever you want."
To demonstrate the versatility of this tool, Dinda tests it on a variety of images, including those with simple backgrounds and complex backgrounds. He also uses it on photos of people, group shots, and even photographs of animals. After running Depth Blur through its paces, he provides a personal assessment of its effectiveness.
More importantly, you'll be able to judge if this new feature works for you, and know exactly when and how to use it. Sound interesting? Take a look.
After watching the video, head over to Dinda's YouTube channel for more helpful editing tips. And if you missed this morning's Photoshop tutorial explaining how to easily change the color of any object in a photo, be sure and take a look.