(Editor's Note: Kyle Long is a professional photographer based in Columbus, Ohio, specializing in lifestyle and event photography. He's a member of Datacolor's Friends with Vision. In the story below Long shares five tips to help you take dynamic concert photographs once we're once again able to attend live performances.)
Over the years I have worked with hundreds of musicians and captured thousands of photos. While each performance is different, there are five tips that you can follow to make sure you leave with great, portfolio-worthy photos at your next concert.
1. Camera Setup
Concert photography can be the most difficult type of photography to capture. Oftentimes you are working with fast-moving subjects in inconsistent, low lighting. However, there are a few ways to overcome those challenges.
First, use fast prime lenses. My go-to lenses are the Sony G-Master 24mm f/1.4 and the Sony G-Master 85mm f/1.4. However, any 35mm f/1.8 or 50mm f1.8 are perfect options for beginners. They are relatively cheap and allow you to capture clean images in low light.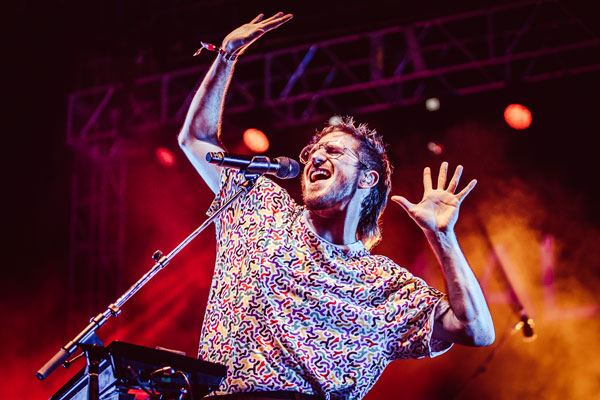 Second, freeze the action by using a shutter speed of 1/250 sec. or faster. By using fast prime lenses, you will be able to comfortably photograph at that shutter speed while maintaining low noise in the images. Many concert photographers use f/2.8 lenses. While they are good lenses, shooting at wider apertures like f/1.8 or f/1.4 allows you to produce sharper and cleaner images.
Third, do not be afraid of taking too many photos. I will often throw out 90% of my photos from a concert. If you only have the first three songs of a musical performance to photograph, it is more important to focus on quantity over quality at the beginning. This will teach you what shots work and what shots don't. This will also make sure you don't miss the shot. If I see someone jumping off stage, I'll hold down the shutter for a second or two, instead of trying to take a single photo. By doing this, I drastically increase my odds of capturing the perfect photo.
2. Do Your Research
Like any other photo shoot, it is worth doing your research before the concert. Take time to review the band's Instagram page and their tagged photos and videos. This will give you extra insight into their stage performance and allow you to start creating a shot list. For example, you could find out the lead singer loves to jump into the crowd during the second song of the night or the band loves to use confetti during their encore. Having insight like this will allow you to capture photos that other photographers may miss.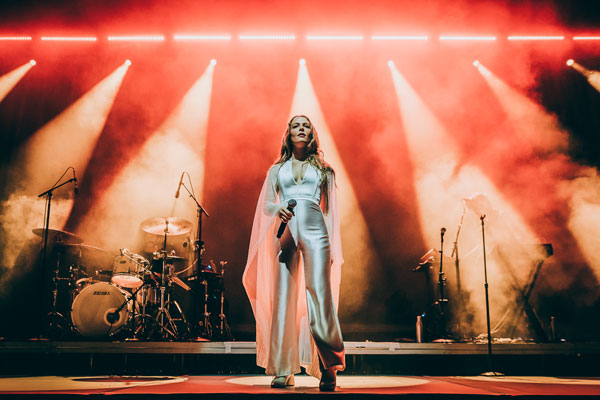 3. Find a New Perspective
At some point you will find that your photos from the same venue will look similar from band to band. Once you start seeing that, it is time to find a new perspective. One way to do that is to move your feet. You'll find most photographers standing at the front of the stage, taking very similar photos. I will often move to the far side of the photo pit to capture a different angle. The second thing you can do is change up the lenses you use. For example, by using a telephoto lens you can often capture musicians in the back, like drummers, who rarely get photographed.
4. Know the Rules
Knowing the rules is key to having a successful photo shoot. Oftentimes bands and venues will have restrictions on when and what you can photograph. Most bands will only allow you to photograph in the photo pit during their first three songs. Most venues will not allow cameras without permission. If you don't follow the rules you may get kicked out of the venue and potentially banned from returning. I've seen photographers kicked out for various infractions, like touching items on stage, arguing with security, or climbing on speakers. Use common sense in these situations. Knowing the rules and sticking to them will make sure that you keep everyone happy and will be allowed to return in the future.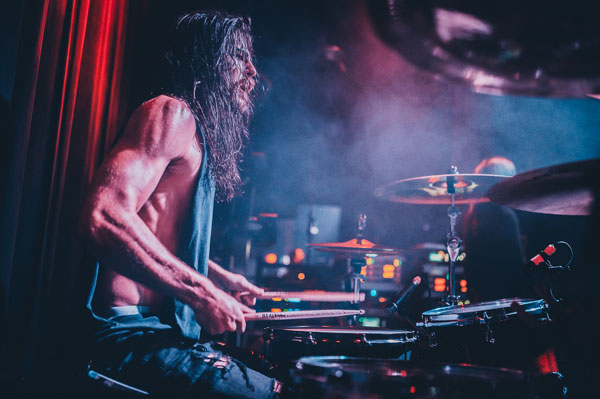 5. Editing! Editing! Editing!
Getting the photo right in-camera is only 50% of delivering a great photo. The true key is editing. Concert lighting, while looking amazing during the performance, can be difficult to work with in photographs. Skin tones rarely look natural due to multi-colored, multi-directional lighting. That is where monitor calibration helps tremendously. I use Datacolor's SpyderX to ensure my monitors are correctly calibrated. This ensures that whether I'm posting the picture on Instagram or getting it published in a magazine, the colors will be consistent and true-to-life. In my workflow, Datacolor's SpyderX is the #2 tool, after my camera.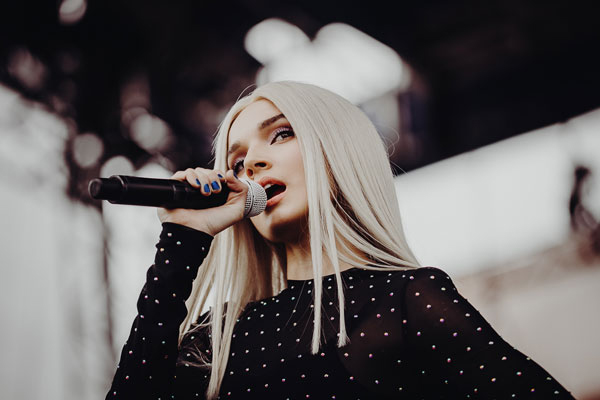 The second key to editing is focusing on small details. I apply the same care and treatment to concert photography that I do with wedding or portrait photography. Do not simply apply a Lightroom Preset and call it "good enough." You want to challenge yourself. I'll often find myself editing out stray hairs or re-touching skin. Focusing on these small details often turns good photos into great ones.
To view more of Long's great photography check out his Instagram page, and go to Datacolor's website for more information about the SpyderX.